"This is Home now." Tariq Dar, Jhelum, Pakistan, 1952
People came to Britain seeking a better life, making the difficult decision to leave friends and family.
"I remember the journey, leaving my grandparents, my grandfather coming to the train station in Jhelum to see us off. … And at that point we didn't realise what we were going into, and what was going to happen, and whether we were ever going to see him again." Jamila Anwar, Jhelum, Pakistan 1960
People from Ireland and Pakistan who came to London usually moved to areas where they already had friends or family living, to help them find work and a place to stay. For people from Pakistan, this was even more important, as they were so far from home and their old support networks. Many of the people who settled in the Cricklewood area came from the Punjab, from towns and villages around Jhelum and Rawalpindi.
From Pakistan, men usually came first, finding work and a place to live. They lived in share houses, sometimes renting beds rather than rooms: Some houses shared beds between day and night shifts, with beds at £1 per week. Resources were pooled, a system known as 'Basic Commodities'. Everyone chipped in to pay for essentials like paraffin, for the heaters, and laundry.
Many men believed they would stay just a few years. Then changes to migration laws in the late 1960s raised fears they would be separated from their wives and children. People began to buy homes and put down roots in Britain.
"Slowly, slowly people started moving, and they came to this area because you've got schools nearby, shopping centres, the Underground…" Mohammad Zaffar Iqbal, Rawalpindi, Pakistan
Irish families bought houses and rented out spare rooms to young single men and women who had come on their own to find work and a new life.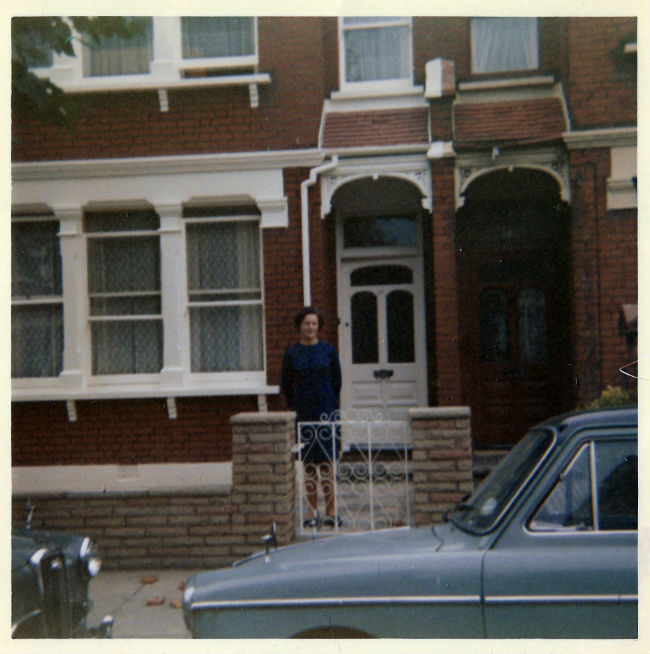 "They did let rooms, which was quite common. People had their own rooms, but it was still friendly and you could talk to them. And then they'd go on to better things themselves." Rosemary Foley, London, 1948
For children arriving in the 1960s, local schools like John Kelly provided extra English classes. By the 1970s, children joined regular classes and picked things up along the way.
"My school was a very English school and just two Irish girls in my class and a young Pakistani girl as well. And it was difficult because people couldn't understand a word you said!" Jemina Sweeney, Dublin, 1946