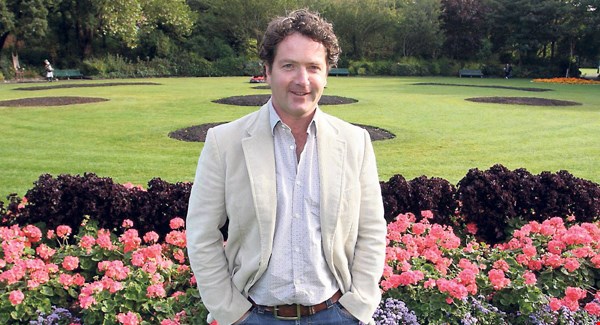 Irish garden designer and television personality
Diarmuid has been a friend to Ashford Place for many years and began by designing the garden in our house in Melrose Avenue back in 2002.
And now he is helping us design our garden at Ashford  Place which is part of our plans to create a community hub and café called the Side Door. Funded by Brent Council we will open the café and hub in June 2018 and provide a welcoming and inviting space for our local community, visitors and clients to call in and share a cuppa, a meal and/or activity or learning opportunity but most of all have a fun time and make new friends. More on this story as the refurbishment takes shape.
We are grateful to our  project team of Stuart O'Sullivan of Horizon Builders Limited Louise Prince of Prince Interiors, Moe Asari , Alistair Lambert , Jack Dolan (local resident) and of course Diarmuid Gavin.
Current cafe