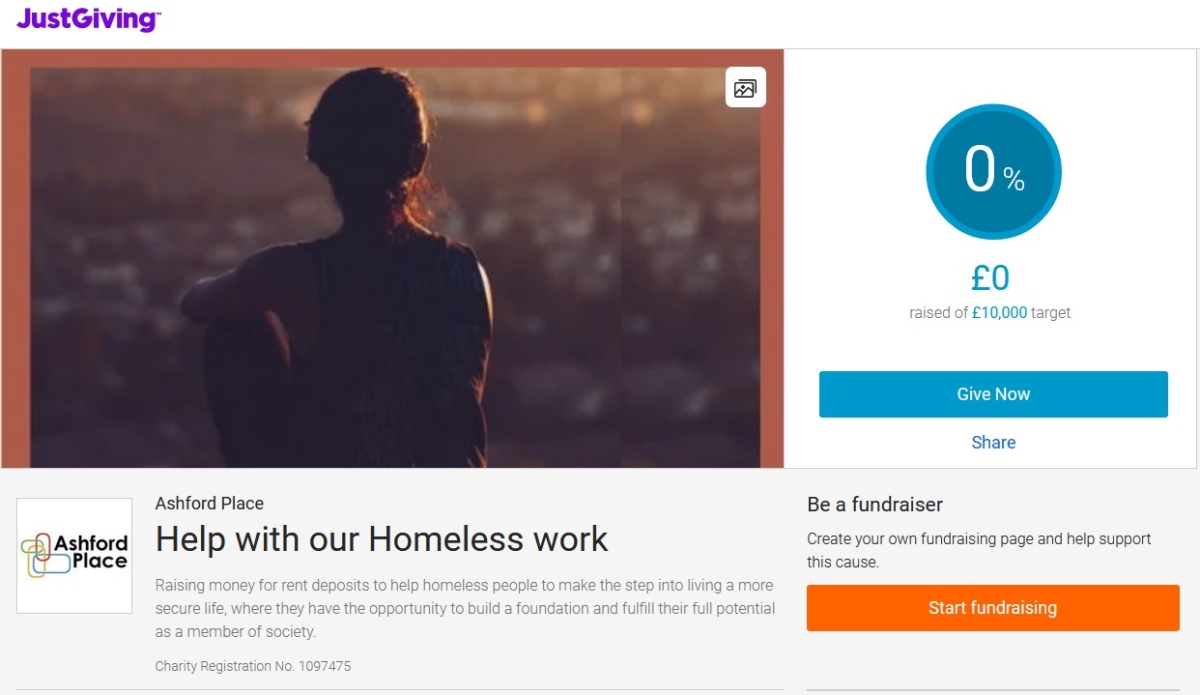 There are many reasons why an individual can become homeless. Poverty, abusive relationships, coming out of prison and returning from the army are some of the many reasons why an individual may not have a secure roof over their head. This is an issue which does not discriminate, affecting people from all walks of life.
Ashford Place sees approximately 5 homeless people in need of support each day, and in the majority of circumstances the individual has limited funds to even be considered for housing. We currently do not receive any funding for this work.
It only takes a deposit for a homeless person to make the step into living a more secure life, where they have the opportunity to build a foundation and fulfill their full potential as a member of society.
Please help us raise these funds so we can get people into accommodation? Our target is £10,000 which we are confident will secure accommodation for 10 people.
Every donation big or small provides a homeless person a lifeline and chance to rebuild their life without fear of living on the streets. These people are not a burden to society, they are unique individuals like every one of us and deserve to feel safe.
You and us can reduce the number of people living on the streets.
Please visit our website www.ashfordplace.org.uk, to see how your donation can help or for more ideas on how to get involved.