BOOST UP YOUNG HOMELESS
Please note that we are unable to take further referrals as all available spaces for Boost Up have been filled. (Updated 15th April 2021)
Boost Up is an innovative new project that dramatically reduces homelessness amongst young Londoners. It provides them with a home, support, and for the first time in a long time, belief in their future.
Here is a short video highlighting some of the issues young homeless individuals face and how the Boost Up Project can help propel the lives of these bright young people.
Our patron Ben Bailey Smith 'Doc Brown' meets one of the first Boost Up clients Chris, who speaks about his struggles and aspirations now with the support of Boost Up caseworkers.
THE STORY
London is a city of survival. Fires, plague and war have visited London throughout its history. But it has always survived, and it has always endured. But it has only survived, and can only ever survive with its unique people, who make the city what it is.
And its next generation need our help. To be homeless in London is to find yourself in an absolutely desperate situation.
A desperate situation due to current rules around housing benefit. Housing benefit is a payment that is granted when a person finds themselves in great financial difficulty and cannot afford the rent. For homeless people, the support of housing benefit is required to move off the streets into a new home.
But there is a cap to housing benefit, and for young people, they are disproportionally affected because of their age. For those under 35, the average grant of housing benefit in London is only £90 p/w. But the average rent in London for a room in a shared house is far higher, £170p/w.
This has had a devastating impact on young homeless Londoners. A recent Centrepoint report highlighted this ['Barriers to homeless young people accessing longer-term accommodation']. It spoke of how a 'shortage of affordable shared accommodation in the private rented sector…' were barriers to young people accessing accommodation. This was reflected in our own statistics, with move on rates for under 35s far lower than the 35+.
A generation of young, homeless Londoners are unable to rent in London, unable to stay in the communities they grew up in. Aspirations are crushed, futures put in jeopardy. We know that young people have inspiring ambitions for themselves, compassion for others, and a love for their city. We want to prevent these qualities from being eroded.
As demonstrated by our extremely successful trial, a trial that has already housed 28 people, Boost Up can stop this decline!
The project works in the following stages:
A young homeless person is put on the scheme and enters into a contract with us to engage with our support services.
In return, we will provide a 'Boost Up', i.e a top-up of rent. For example, if we find a room for the client which is £170 a week, we will pay the £76 that is not covered by housing benefit.
We will continue to provide this top-up to the rent until the young person is supported into work which puts them in a position to pay the rent themselves.
We will then continue to support them until they get to where they want to be.
Meet Ikran one of our amazing young boost up clients who had been sofa surfing for over a year, she now shows us around her new home!
Watch this short video below to find out a bit about Connor's journey and what he has accomplished!
With the support of our caseworkers, individuals like Ikran and Connor are guided through a concept called "One for the wallet, one for the soul." This entails a detailed exploration of the young person's career goals and creative aspirations. This key feature ensures that whilst they're supported into a job that pays their bills, they are actively reclaiming their title as a valuable member of society. The next generation of London's success story.
By donating to this project [the equivalent of a Netflix or Spotify subscription a month!], you will become 'guarantors' of the future of our city's young people.
We will ask you to put your hands together, and 'Boost Up' young people, so they will be part of our city's future and fulfil their infinite potential.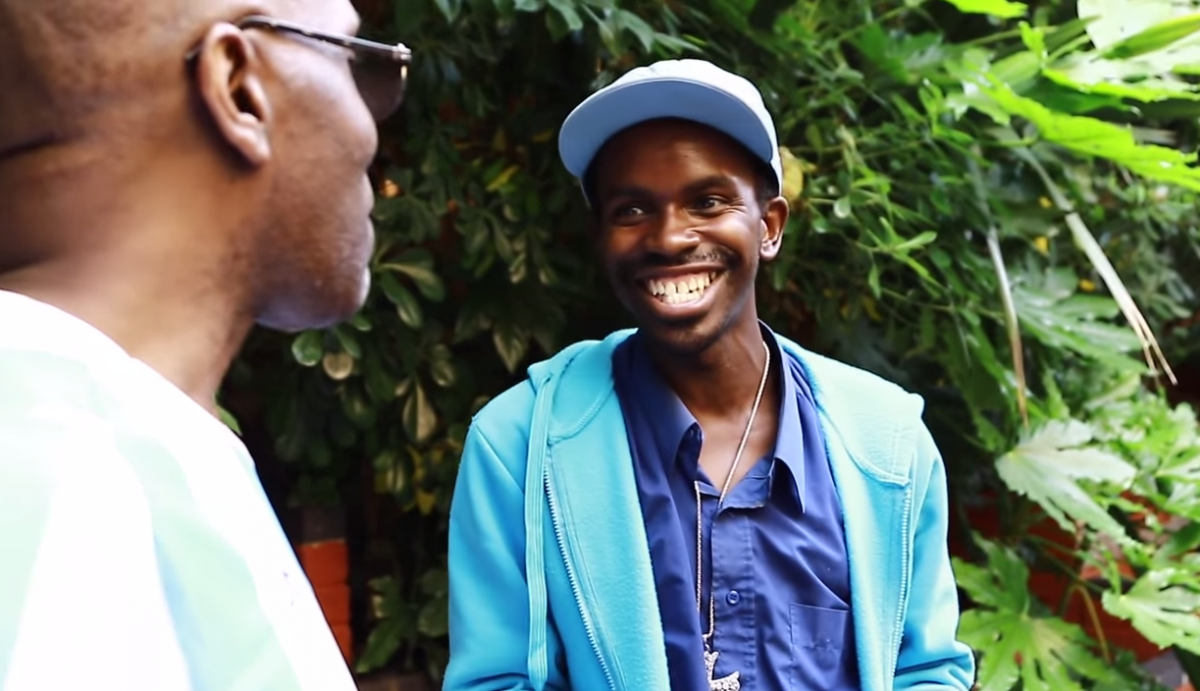 How can clients be referred?
Who can we help: Single homeless people aged 18-25 from any part of the UK. Local connection to Brent is not necessary.
Support offered: Initial support with finding accommodation. The client will be allocated a caseworker and be required to engage on a weekly basis. They will also be required to attend and participate in workshops hosted weekly on employment/well-being and independent skills.
Referral procedure: We accept referrals from any agency, please see the referral criteria here. If you believe that a client is suitable and meets the criteria, you may write an email to boostup@ashfordplace.org.uk and Cc the project co-ordinator Binal at binal.varsani@ashfordplace.org.uk. Your email will need to provide an explanation of how the client meets the criteria and any other information which you can provide of their current situation and history. Please also include their name, DOB, contact number and email so we can further arrange an assessment.