Ashford Place is committed to understanding the impact our services have on our clients. All our efforts are useless if we do not know how our clients benefit and where we can improve. Therefore, we take an evaluation and research based approach to our work.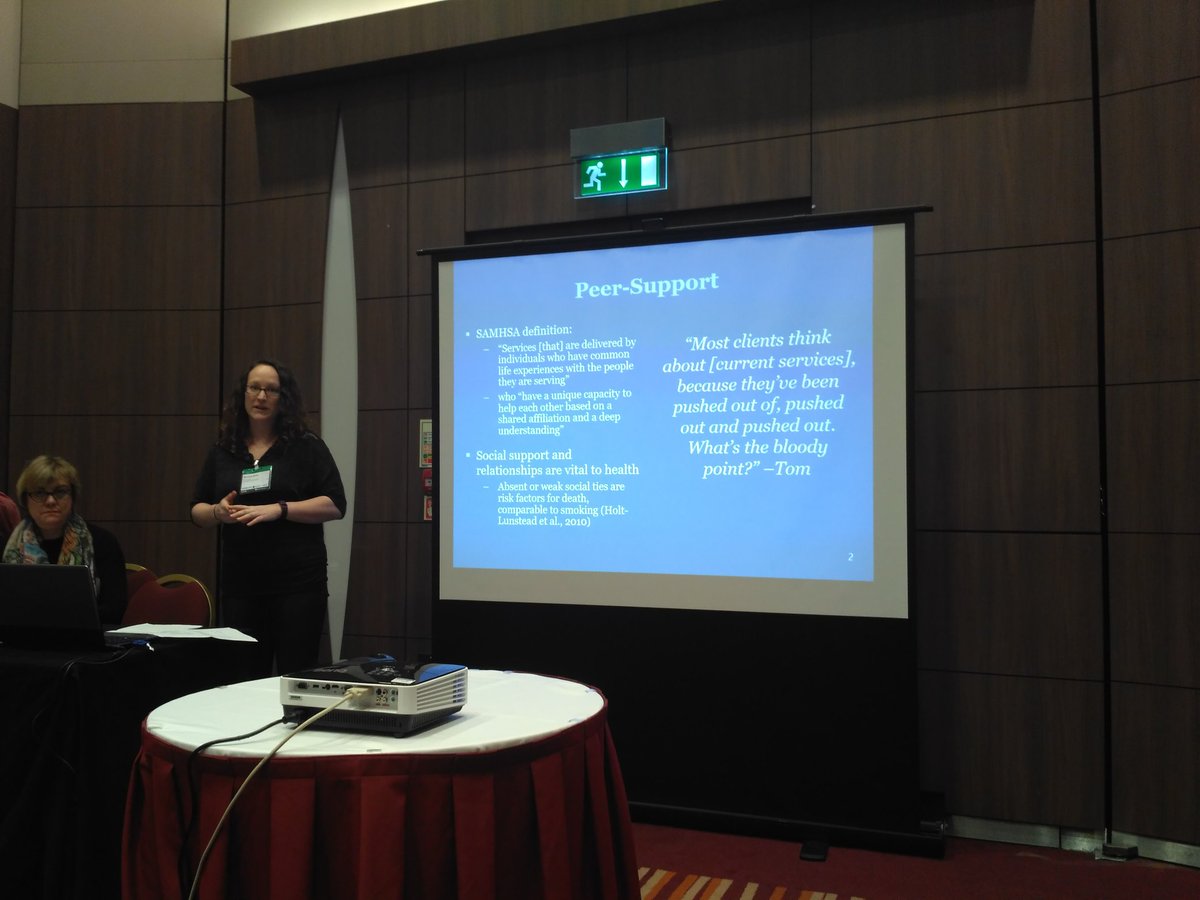 Stephanie Barker presenting on our peer support approach at the Pathway conference in Mar 2017
Since 2016, we have been working with researchers from the University of Southampton to evaluate our services and produce a five year evaluation of the peer-based approach we use in our Assessment Centre and Independent Lifestyles project. This process is being overseen by Dr Nick Maguire, a leading researcher in homelessness, and Stephanie Barker, a PhD Candidate researching peer-support interventions with homeless populations. Stephanie is embedded into our organisation two days a week, gaining an in-depth understanding of our approach and to evaluate the impact it has on the lives of those we serve.
The evaluation examines the impact of peer-based support on both clients and peers, assessing multiple constructs such as resilience, self-efficacy, mental wellbeing, drug/alcohol use, and the working alliance between peers and the clients they help. This is done by collecting data from clients and peers over 12 months, helping us to understand the overall and long-term impact our approach.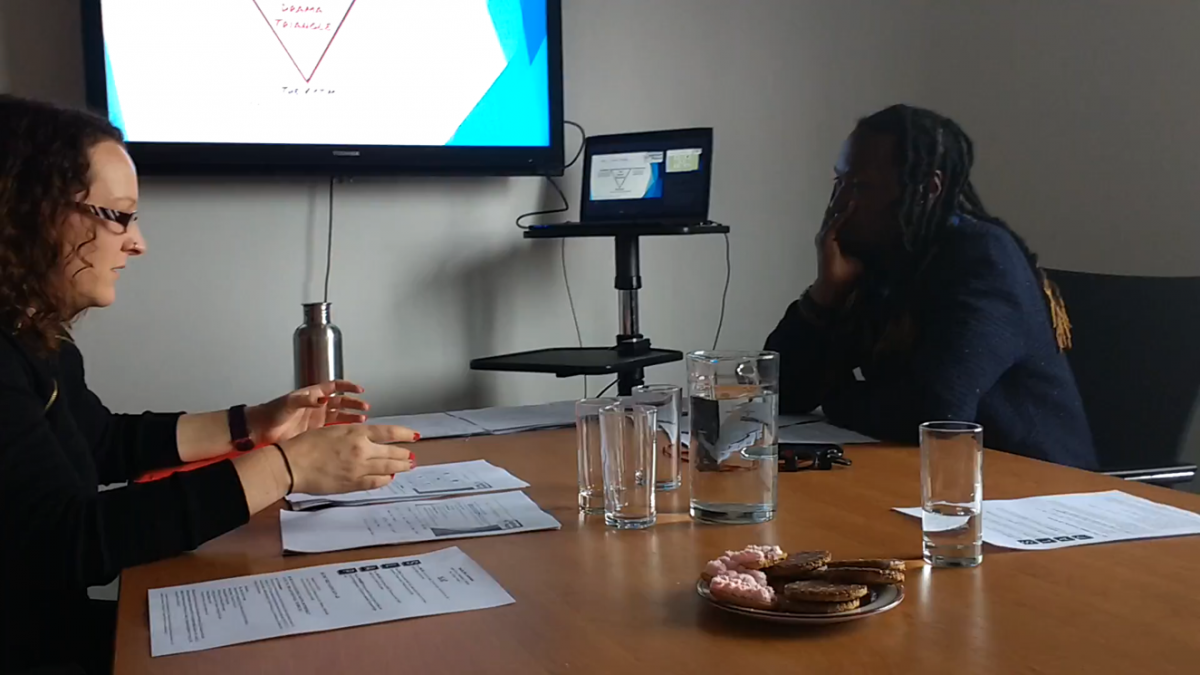 Stephanie Barker working with one of Peers to evaluate our programme
While evaluation is important, we acknowledge that we are asking our clients to complete yet another set of paperwork and give us more of their valuable time, so we've committed to giving each person who participates in the evaluation a £5 high-street voucher.
If you would like more information on the evaluation of our work, please contact Stephanie Barker at stephanie.barker@ashfordplace.org.uk or 020 8208 8590