On 13 December ten employees from the Chubb London offices volunteered to help host a Christmas Party at Ashford Place – the same charity which we supported with the funds raised from the Christmas Party Raffle.
Ashford Place provides solutions to disadvantaged and marginalised people, resolving crisis relating to social isolation, homelessness, mental and physical health, substance misuse and unemployment. Their goal is to create a society in which everyone can reach their full potential.
The day started with the volunteers getting the room ready for a festive feast for all the guests, and finally when the room felt festive the doors opened for guests to arrive.
When people started to arrive, the volunteers welcomed and chatted to the guests, served cups of tea and helped serve a delicious three course meal. Guests were from all walks of life and backgrounds and were clearly very grateful for the support that Ashford Place provides.
During lunch there was an accordion player and a singer who entertained the guests. Many joined in with a singalong. After lunch was finished and plates were cleared away the guests and volunteers enjoyed dancing to many more songs.
Danny Maher, CEO at Ashford Place, wrote a thank you to Chubb in the Ashford Place weekly newsletter:
You guys were great sport today and thanks for your great support and fun. Our clients really enjoyed the day and always enjoy meeting new visitors, especially those that are fun and chatty. So thanks again for another Chubb Christmas.
[Photo below shows the volunteer team: Graham Ahkin, Scott McCall, Sofia Bernikola, Savva Panayiotou, Jay Hopkins, Naomi Rabinovitch, Tirzah Johnston, Ciara Bell, Ramnik Kacha and Nicola Numa]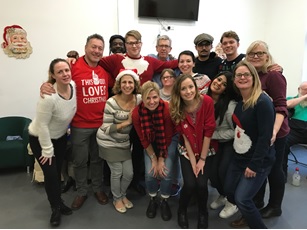 Our volunteers shared positive experiences from the event, highlighted in the following comments:
It was great fun and a wonderful opportunity to spend the day with those that need the help.
Not only did I meet people from a variety of departments that I wouldn't necessary meet in my day to day business, but I went home with a smile on my face knowing that I had genuinely made a difference.
It was great getting to know you all and spending a day doing something so important.
Had a fantastic day and would recommend to everyone...felt I have given something back at Christmas time and made a small difference to people's lives.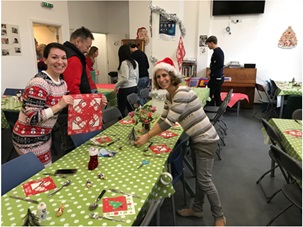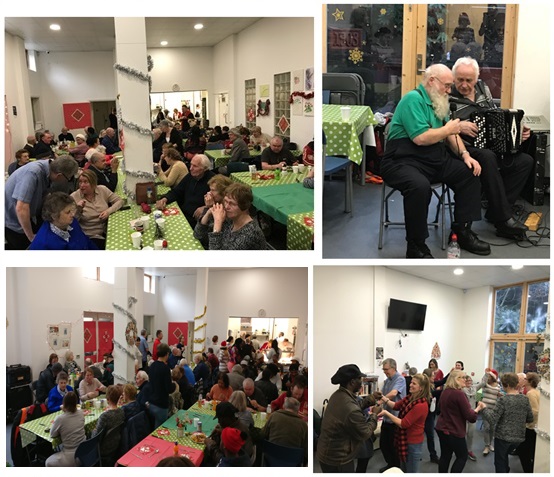 Article writen by: Nicola, CHUBB, London