"We spent 35 years to build the mosque" Mohammad Zaffar Iqbal, Rawalpindi, Pakistan
Religion was important in strengthening community and identity. St Agnes Roman Catholic Church had been built in Cricklewood Lane in 1883.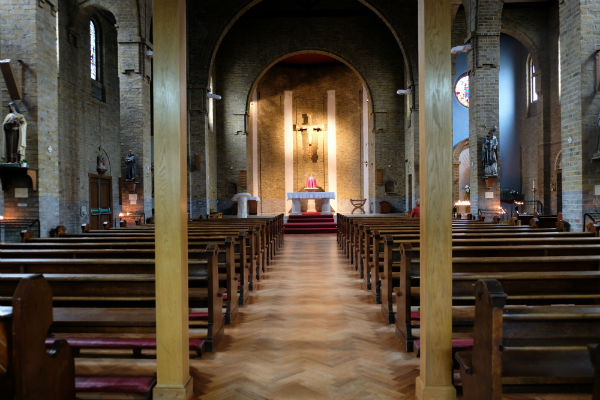 "There was a massive crowd at St Agnes's church." Margaret Lornegan, Galway, 1936
The Pioneers are an international Catholic abstinence organisation, where members pledge never to drink alcohol. "I took the pledge when I was 14 and never broke it. And the rest is history. … I got the gold pin." Michael Troy
There was a focus on providing a Catholic education for the children. Schools were over-subscribed and in 1958, a delegation approached Willesden Council to request the retention of temporary schools set up in the Gladstone Social Centre.
Willesden Chronicle, 25 April 1958 "The Catholic atmosphere in our schools is an inherent part of character training and we do not wish our children to miss this great asset."
In Cricklewood a temporary mosque was established in a house at 44 Keyes Road. On a residential road, the late night prayers and crowds were an issue. The local council helped the Pakistan Welfare Association to buy land for the first purpose-built mosque in London, the Central Mosque of Brent.
Building the mosque was a labour of love, entirely funded by the community. It took nearly 35 years to finish. Built in the Sunni Muslim tradition, all are now welcome to pray.
"We were going out collecting money door-to-door and also from shopkeepers, and we were collecting money every Friday." Mohammad Zaffar Iqbal, Rawalpindi, Pakistan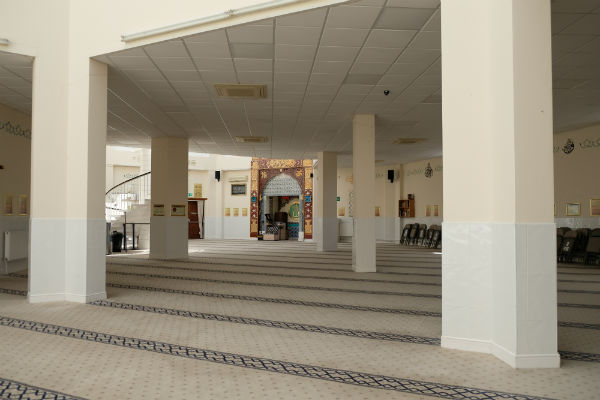 Services at the mosque and in the church both include communal prayers, offering the sign of peace, the priest or imam giving a sermon about current issues, and sung-prayer.