04.11.2021
We are looking for Befrienders!
Winter has brought the colder months with it and this can bring a variety of challenges for our older community. We want to continue to ensure that all our clients are well prepared and looked after should any issues arise during this time. Because of this, we need to make sure that we have an ample amount of Befrienders to help on our team and make sure nobody is forgotten about.
If you know anyone who is interested in becoming a Befriender please email befriending@ashfordplace.org.uk with your details and we will get back to you.
Its befriending week! And what a great opportunity to talk to our clients about how the different types of befriending we do here at Ashford Place has helped to enrich their lives and especially how it has helped them overcome the struggles some of them have encountered over the last eighteen months. Our Befrienders are always ready to help our clients when needed, be it through regular phone calls, a cup of tea, a quick home visit (where possible and always adhering to government guidelines), or a short walk and a chat to break up what can be for them a long day. When the pandemic began, our Befrienders got to work straight away to make sure our clients were not frightened of what lay ahead and made sure they knew they would not face the road alone or fall into the trap of isolation.
We are always very happy to see our clients come back into Ashford Place and our Befrienders are always there to welcome them and make sure they have a good time, but we ensure to make time for our clients who are less fortunate and unable to come to see us due to ill health or mobility issues. Befriending is a lifeline for some of these clients who, without our support and companionship, may not speak to anyone for some time. Befriending also offers itself out to helping our clients who struggle with day to day living for example making GP appointments, arranging transport to and from their hospital, housing issues etc. The list goes on. It is a vital resource for some of our clients and they have told us on more than one occasion that without the Befrienders service here in Ashford Place, they would have felt alone and isolated. Our Befriending service has given them the confidence to re-join their community once again.
Befriending week is a great way of saying thank you to all the Befrienders everywhere who help in so many different ways across the board. The Befriending team at Ashford Place will always help our clients to the best of their ability and continue to look for clients who may need our help. Our focus has been and always will be to ensure that isolation is not a part of anyone's life and the community they love being a part of is always here waiting for them when they are ready to come back.
What do our clients say?
We asked some of our clients what came to mind when they are asked 'What does Befriending mean to you?'. Here is what some of them had to say …
Una feels it means helping others and always talking and being kind to people.
Ashford Place and the Befriending Service means everything to me – they are such nice people.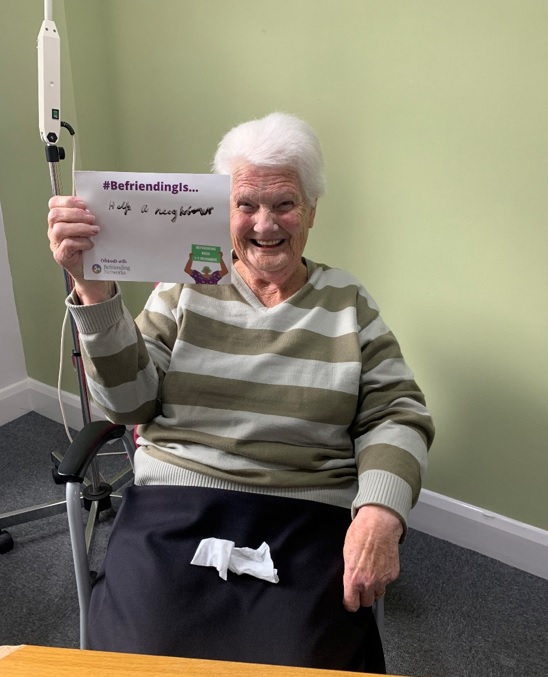 Eileen said what came to her mind when she thinks of our Befriending service is talking to us with smiles and happiness.
Ashford Place and the Befriending Service means everything to me. The people are so nice and always have smiles on their faces when you come in.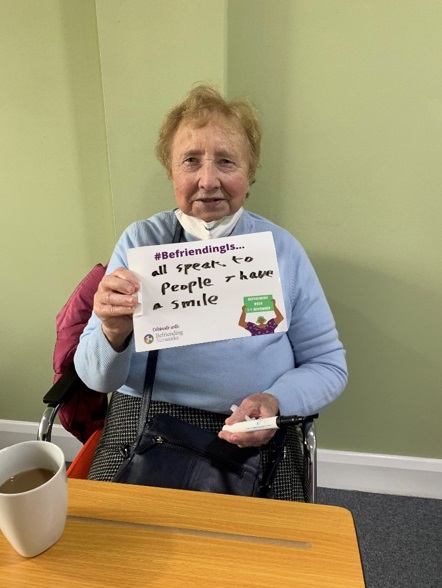 William said to him, Befriending bring us all together like brothers and sisters. It is like creating a family.
I have made lots of friends and we are like one big family.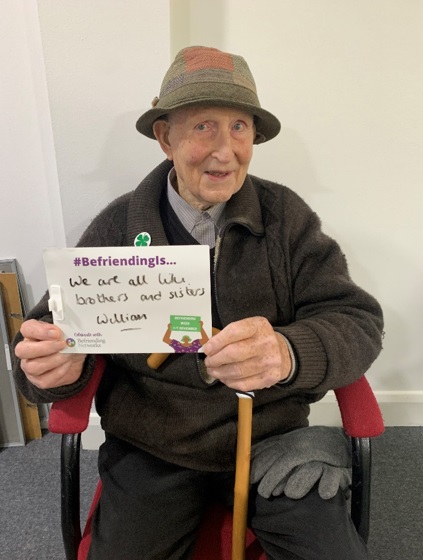 Tony says when he thinks of Befriending the words he thinks of are 'happy and nice'. Pure and simple!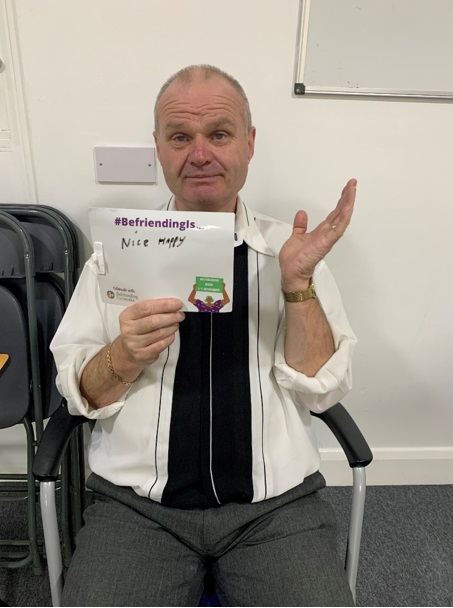 Befriending makes Richard think of the love we should share with everyone and be kind to each other.
Ashford Place and the Befriending service make me think of friendship, companionship and enjoyment with friends.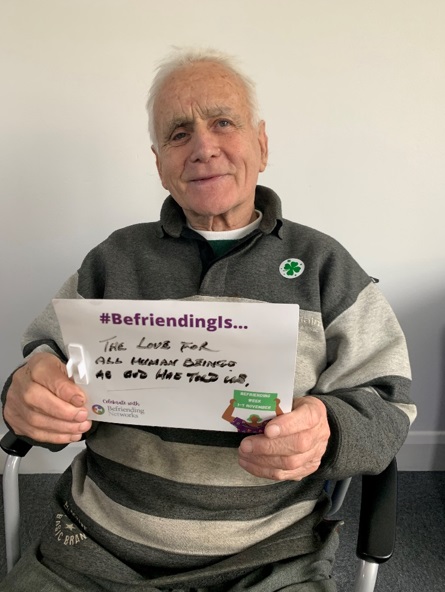 Betty feels befriending has been a lifeline for her and has made her feel as happy as this smile shows!
Ashford Place and the Befriending Service means absolutely everything to me. It makes me feel so happy, young and alive!