09.03.2022
A short film made with Luton-based musician and record producer Ronald Amanze, who lives with dementia, has been shortlisted for an Osprey Short Film Award and will be screened at the Keswick Film Festival on 26 March 2022 at Theatre by the Lake in the North of England.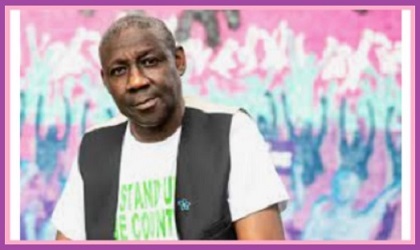 Ronald co-created the soundtrack for the film, which highlights how our digital world impacts older people's everyday lives, particularly when those lives are also complicated by the challenges of dementia. Ronald rejects the phrase 'dementia sufferer' and is an advocate for the message that life following this stigmatised diagnosis can still be lived to the fullest. His message is that with the right adaptations, opportunities, cultural awareness, and recognition people with dementia from all backgrounds can collaborate and produce valuable work that deserves to be seen by everyone.
The Osprey Film Awards celebrate films with a connection to Cumbria, where Jilly Jarman is based and where 56 of the research participants lived. I Think I Know My Own Mind is one of ten films shortlisted to win on the 26 March screening at the Keswick Film Festival. To watch Ronald's film, visit the film festival's shortlist and click the link beside the description:
We are delighted but not surprised that Ronald has been short listed for this award. Over the years, as someone born in Brent Ronald has advocated on behalf of the dementia community in our borough.