24.04.2022
It is lovely to see the nice weather back again and we hope everyone had a lovely Easter.
Here in Ashford Place, we continue to have a steady weekly footfall as our regulars continue to enjoy our activities. The gentle exercise class with Donna on Wednesday and Friday mornings is always a hit. It is a great way to get the regular exercise and to ensure our guests continue to be able to get out and about to come see their friends and us. Physical wellbeing is as important as mental wellbeing! Other popular activities are baking, singing, walking, art, bingo etc.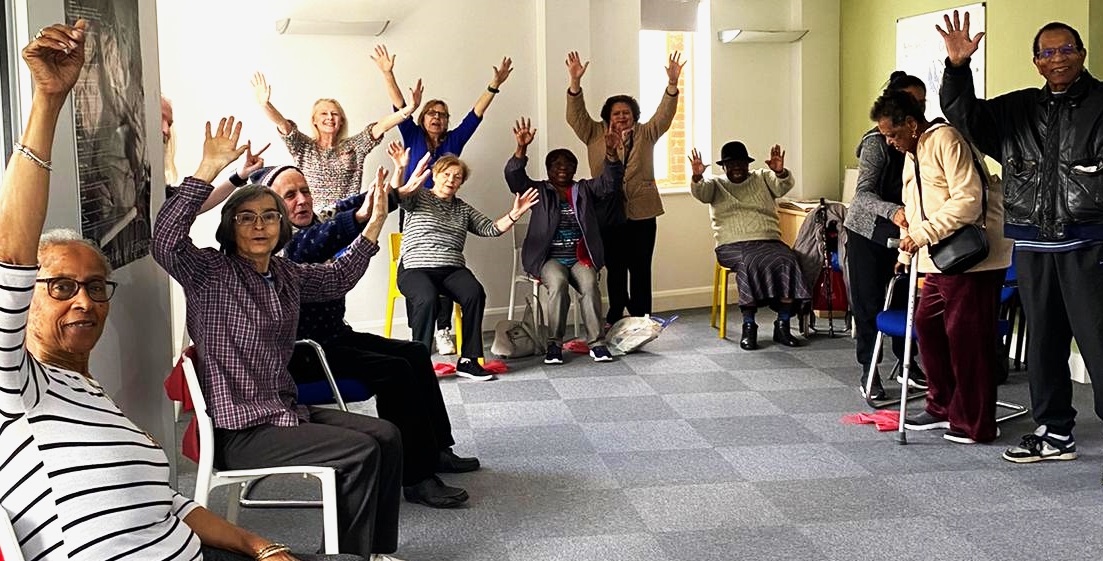 Following their activity session, many of our clients sit with their friends and have a cup of coffee or tea in our Side Door Cafe or stay to enjoy a hot freshly cooked lunch. We offer a healthy varied menu which not only allows people to catch up with the events of the day but also builds a sense of community for those who are socially isolated.
We love seeing our regulars and we want to see any new members of our local community join in and benefit from our services. New people are always welcome so if you know anyone who would enjoy our activities and benefit from the social interaction Ashford Place has to offer, please do encourage them to come to get in touch.