10.02.2022
The TV/internet is a wonderful tool for our older clients to sit back with a cup of tea and watch documentaries from days of old in Ireland. Our large TV screen in our mezzanine area is a great resource for this and our clients always enjoy the entertainment offered up to them.
Our older Social Group enjoy watching programmes from when they were young back in Ireland. They can watch documentary programmes of each of their home towns, old days of working on the farm, going to school and their humble home lives. So many can relate to these programmes and when they watch them, memories come flooding back which in turn starts off great conversations between them, some discovering their paths may have crossed many years ago.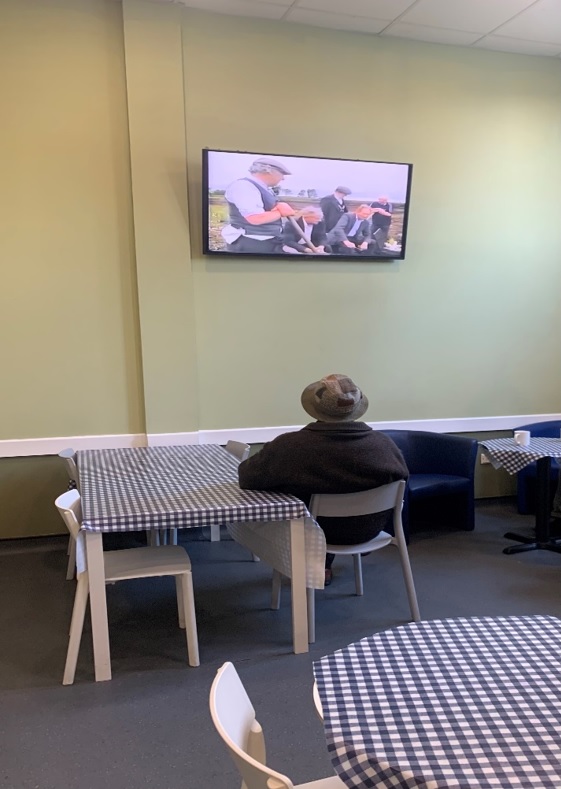 Many of our clients have not had the opportunity to go back to Ireland for many years. We like to ensure that everyone stays connected with their homeland so we sometimes might break into a conversation 'as Gaeilge' to get the language flowing again. It's amazing how much of the Irish language comes back to us when we sit down for a 'cupla focal' with friends over a nice hot 'cupan tae'.