20.01.2022
Read below what Elizabeth has been up as she supports our Irish plus 50s. This project is one of a number of programmes designed to enable and support our vulnerable people to take control of their lives and achieve good health and wellbeing. However, you will see below that one needs to be very articulate, digitally competent, tenacious, knowledgeable and sometimes combative as a client to receive what is their right. A funding mix of Irish Government, donations and our reserves supports Elizabeth and the team to achieve the following for our clients.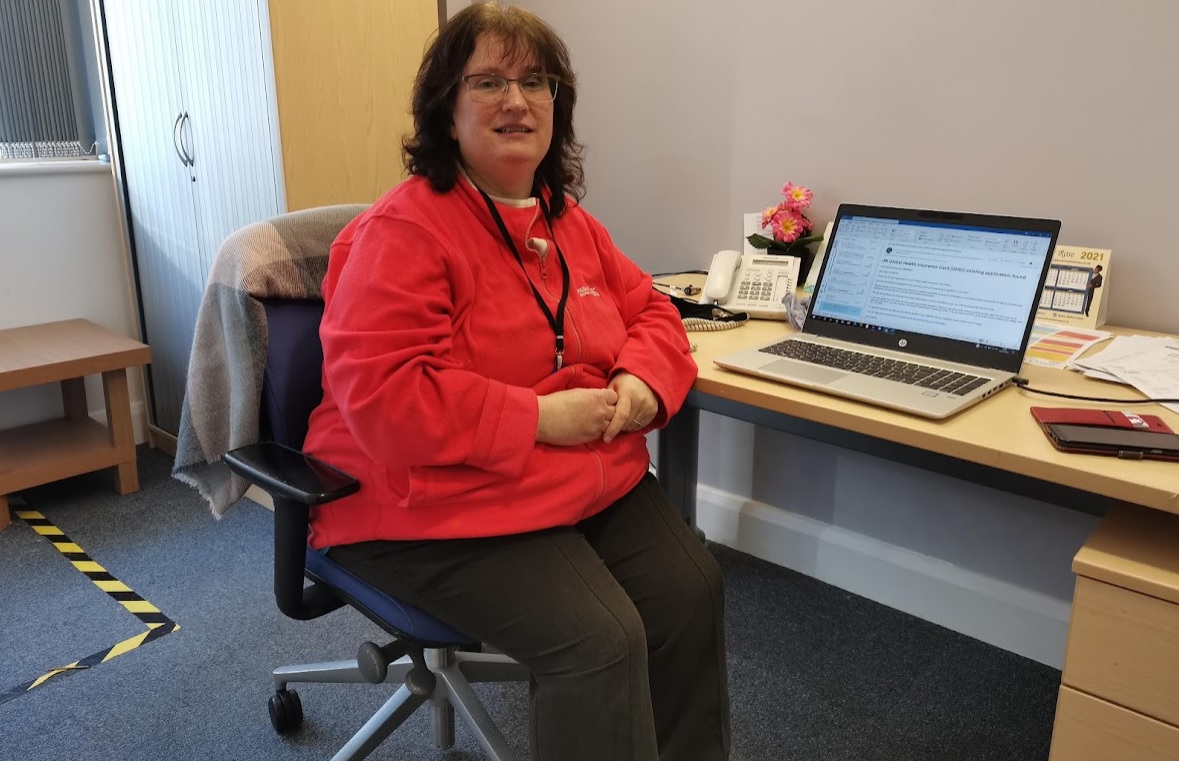 The autumn/winter months leading up to Christmas 2021 saw a steady stream of clients needing help and advice with:
87 clients were helped by Elizabeth in the three months September to December 2021.
We provided help with a variety of matters including:
Housing needs – housing benefit applications
Sheltered and supported housing applications and follow up
Council tax support
Personal Independence Payment review, reconsideration and appeals
Opening new bank accounts – P.O. will cease accepting DWP income in Nov22
Completing Applications for:
Freedom pass
Warm home discount scheme
Blue badge
Personal Independence Payment
Universal Credit
State Pension, pensions credit and international pensions
Attendance Allowance
Water Help scheme
ULEZ –TFL scrappage scheme
Taxi card & Dial-a-ride
ULEZ
The expansion of the Ultra-Low Emission Zone into all areas within the North and South Circular Roads caused a lot of stress for clients. Their trusted older cars and vans did not meet the ULEZ emissions standards. For a lucky few we were able to advise that because of the benefits they were in receipt of they were exempt from having to pay the ULEZ daily charge of £12.50. For others we helped them apply to the scrappage scheme. The scheme which sounded good in theory was only partially successful for our applicants. A grant of between £7000 and £9000 was available for vans. However, TFL announced that they had run out of money, so drivers were left with no choice except scrap their vans for very little money. Car drivers in receipt of attendance allowance were able to apply to the car scrappage scheme. This meant they could get £2000 of a grant to use how they wished in exchange for scrapping their older vehicle. One application is still ongoing even though the scheme has now closed. The applicant submitted all the correct documents, telephoned TFL regularly for updates on his application, was assured that the delay was due to a backlog, and that his application would be dealt with in date order. The applicant phoned again and was told that his application had been closed as he did not reply to an email that was sent to him. He checked his emails and his spam, there was no email sent from TFL on the date that was mentioned. He was advised he would need to apply again. When we looked at re-applying the website said that the scheme had now closed to new applications. This was very frustrating for the client particularly as he had been told that his application had been approved. We sent letters of complaint to TFL. The standard response coming back is "The scheme closed on 23rd November". We are continuing to contact and complain to TFL as the claimant has been left in limbo with a car that he cannot drive due to it not being compliant with ULEZ.
PIP – Personal Independence Payment
There has been good news for a couple of claimants with their personal independence payments being awarded for 10 years. Others have narrowly missed out and we are assisting them with their mandatory reconsiderations.
Returning home
Some of our Irish clients have made the decision that they would like to go home to Ireland for good. They have been assisted with their applications, and they wait to see where their next adventure will be.
Warm Home Discount , Winter Fuel Payments and Water Help Scheme
Many clients are worried about the increasing energy bills. To make sure they keep warm we have helped some to apply and advised others to make sure that they receive their warm home discounts. For those of our clients who meet the criteria we have helped them apply to the water help scheme also which will give them a discount off their water bills.
Post office card accounts closure
The contract that the DWP has with the post office is coming to an end in November 2022. It was due to finish in November of last year but due to the pandemic it has been extended. Some of our clients who rely on their post office card account for all their transactions are having to open bank accounts. While for those who are internet savvy and have correct forms of I.D such as passports and driving licences this is not such a big problem. However, for some of our more vulnerable clients this is a more difficult task. Some of the banks have not been helpful, sending the clients away and advising them to go online to open a new account. Opening a new bank account when you do not have the correct documents is difficult and certainly cannot be completed online. We have found a worker who is very helpful at Barclays Bank in Willesden. He goes the extra mile and is helping our clients to open that much needed bank account. Without our help and intervention many clients are denied even the opportunity to apply to open a bank account when they visit bank branches.