"Everyone got the start." Tom Ryan, Tipperary, Ireland, 1941
The 1950s and '60s were a time of full employment in Britain. In 1954, the Willesden Borough Council recorded 450 businesses, employing 37,000 people.
The earliest wave of migrants from Ireland and Pakistan were predominantly unskilled or semi-skilled, from rural towns and villages, and able to undertake the manual work in factories and construction. Later, doctors and nurses were actively recruited from Pakistan and Ireland.
It was estimated that by 1971, 12% of Britain's nurses were Irish nationals.
Doctors from India and Pakistan came in huge numbers in response to an appeal in the early 1960s by the then health minister Enoch Powell. More than 18,000 subsequently arrived in the UK.
Many Irish also came to work in schools and further education, something they could do more easily due to common language.
In Cricklewood, as many as 200 men would line up in front of The Crown pub before dawn, waiting for vans to take them to the building sites.
"Oh, you could walk from one job into another. I came over on a Friday, and my aunty, Lord have mercy on her, she lived beside a big tower block that was getting built and she knew the foreman in charge. I was working on the Monday." Michael Troy, Offaly, Ireland, 1942
Smiths Industries was another major employer, with 8,000 people working in shifts, making clocks and speedometers for cars. The factory was on the corner of Temple Road and the A5, Edgware Road, now the site of a retail park.
"It was very easy to find work. Starting at Smiths industries, next door to that there was the bus garage, and just past that Dollis Hill Lane. From then on to Hendon – all factories. And every single one of those factories had signs up for vacancies." Daniel Foley, Mayo, Ireland, 1945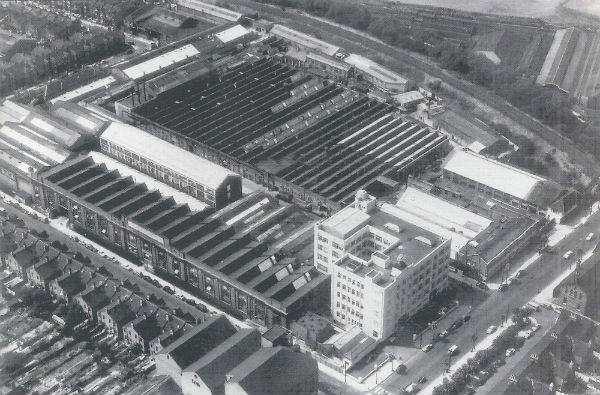 London Transport ran overseas recruitment campaigns to attract workers.
One article in the Willesden Chronicle, 7 October 1960, began "Every effort is being made to recruit more men and women for bus work…"
The Ascot Gas Water Heater factory was on the site now occupied by Ikea, Neasden. It had a large Pakistani workforce, which grew as men working there helped new arrivals to find work.
"If you weren't working, those who were working used to ask their foreman or charge-hand if there were job vacancies. The word was "promise"; so you'd take your friends to your place of work and they used to take people on." Tariq Dar, Jhelum, Pakistan, 1952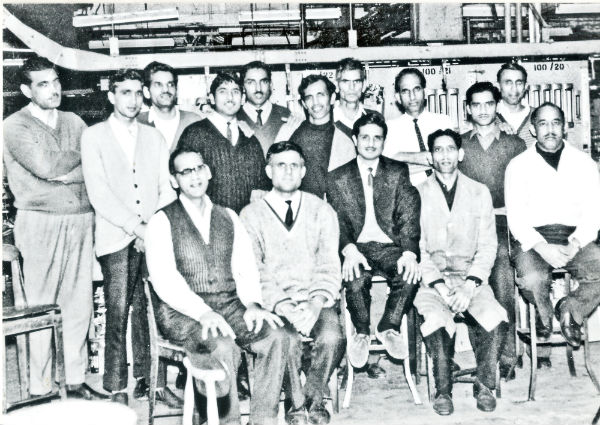 "What young people must know is that when we came here, I was working for £7.50 a week. They don't believe you if you tell them. And that was good wages!" Mohammad Zaffar Iqbal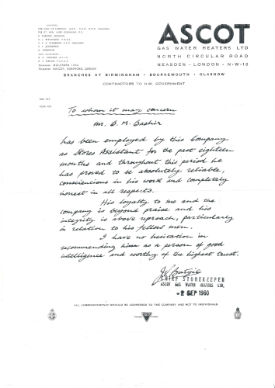 For many, factory work was a 'stop gap' before moving on to other things. Many Pakistanis opened retail businesses, while the Irish often ran construction firms.
Several factories were destroyed in a fire on Claremont Road in the late 1970s. Combined with high business rates, it was the beginning of the end of the factory heyday. Smiths Industries finally closed in 1978.