14.08.2020
Watling Gardens
De-cafe 'Tea4Three' was held on Wednesday 29/07/20 between 11-1pm. Service users were invited as they lived on the estate and were no more than 6 mins walking distance to the garden. Their exposure and risk of contacting of covid 19 was reduce due to their lack of need to commute via any form of public transport (bus, train, tube of cab).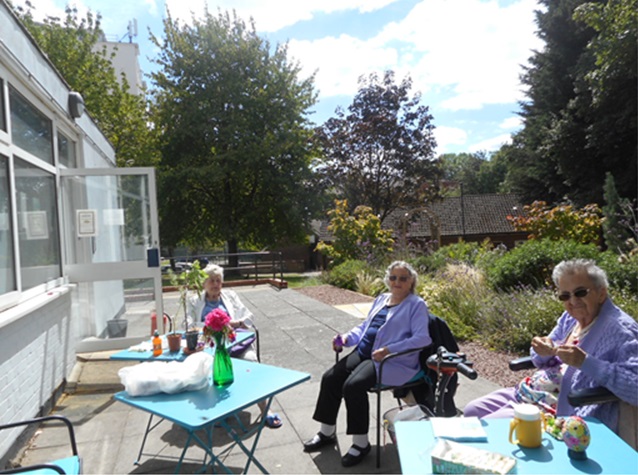 Preston Community Library Memory Lounge
The memory lounge now has a new day (tues) and a new venue – the garden behind the Church of the Annunciation's Church Hall. Samantha Warrington a qualified yoga teacher gave a wonderful chair yoga class. Marilyn in the photo said not only how relaxed she felt afterwards but how she felt physically better.