In our art groups we are creating seasonal greeting cards for our loved ones, come join us if you want to give it try.

This week in our baking group we baked delicious jammie dodgers. They were enjoyed over a cuppa while having a chat with friends.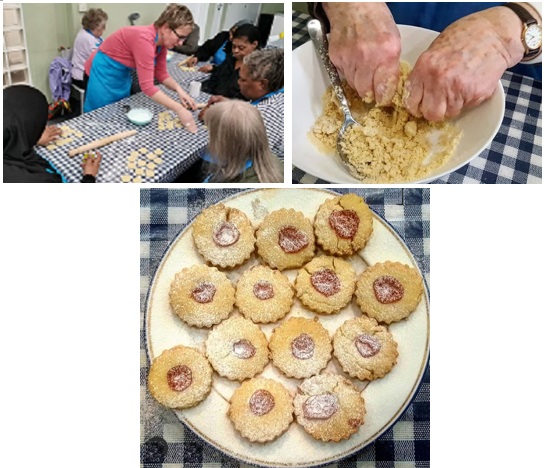 Our wellbeing activity groups are Monday and Wednesday and Thursday 2pm – 4pm and offer a variety of arts and crafts together with the opportunity to form and forge friendships. If you know any who might like to join in please get in touch.