22.07.2021
For older people experiencing mental health difficulties: Our Wellbeing Café started in April 2021, and we are delighted that our numbers are growing as word spreads. The Café is a new initiative working in partnership with Central Northwest London (CNWL) trust to support older people's wellbeing. As part of the Brent Mental Health Community Transformation Plan, we are excited to be working with CNWL in providing this new service.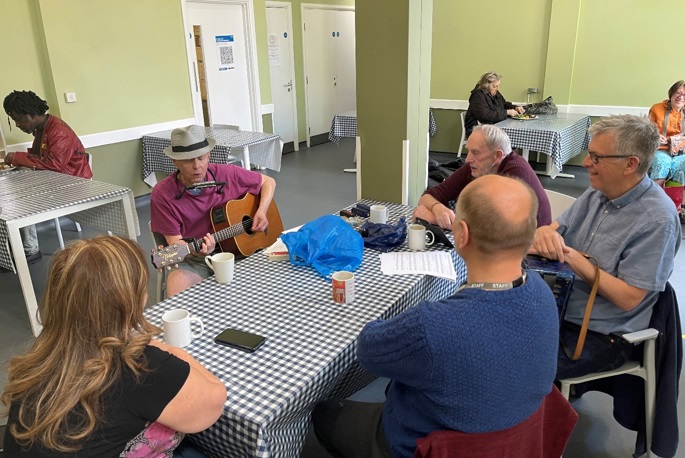 At the Café we are creating a safe space for people to come to every week to meet a community of like-minded people. It's a place where people can relax, chat, have a good giggle and even bring their guitar and sing!
The Wellbeing Café is a place where we can help find the right and advice & support for our members. We are hoping to introduce some more partnership working with the Brent IAPT (Independent Access to Psychological Services). Watch this space to see how this develops!