Over the last few days there has been a lot of excitement about a potential return to normality! We cannot put of heads out the door without being asked "when are you opening up again?" People are excited but the reality is that a lot of our clients will continue to be isolated and are more vulnerable now than at the start of the year.
We have worked continuously since lockdown and kept in touch with all of our clients. This takes up all our resources. We are pleased to get lots of positive feedback but somewhat surprised by the reliance of our clients on us. This is something we are talking about in-house on how we can support people to be more resilient and self-reliant.
At the beginning we thought loneliness, fear and isolation would be the biggest problem our people faced. Yes, they faced all three but many more obstacles have been put in their way - an expectation to be willing and able to get online so as to be able to engage socially. Many find this overwhelming, some persevere but all say a tablet, laptop of mobile phone does not replace the interaction they have with us nor does it make life easier. I think we can all agree with that. We will continue with our training programme to those happy to continue or try to learn. We are lucky to have the help of a great team on Uni students willing to help out.
In our daily phone calls and garden gate visits we have helped with tenancies, broken plumbing, a rat infested property, pressure sores, malignant lumps, people who cannot get their own money as banks are not making access easy and much more. Luckily we are not easy to put off and have been successful in improving the lives of these clients. This involved liaising with landlords, local council, GP's etc all of whose services are more difficult than ever for our clients to access. Our staff and volunteers have worked many extra hours in the attempt to ensure the health and wellbeing of our clients.
Many of our clients live without cooking facilities or cannot get out to shop - food boxes whilst appreciated do not cater to personal tastes. Our 12 week meal delivery service has been greatly appreciated. It has not been without its challenges as supplies of food that we would usually receive is not routed to us at the moment but instead routed to the new volunteer groups. This has been a bit of a shock to the purse! We now realise that after the 12 week term that there is still a real need for home cooked meals. We are working on a way of continuing the service. Our drivers have done an amazing job and hopefully they will stick with us a while longer!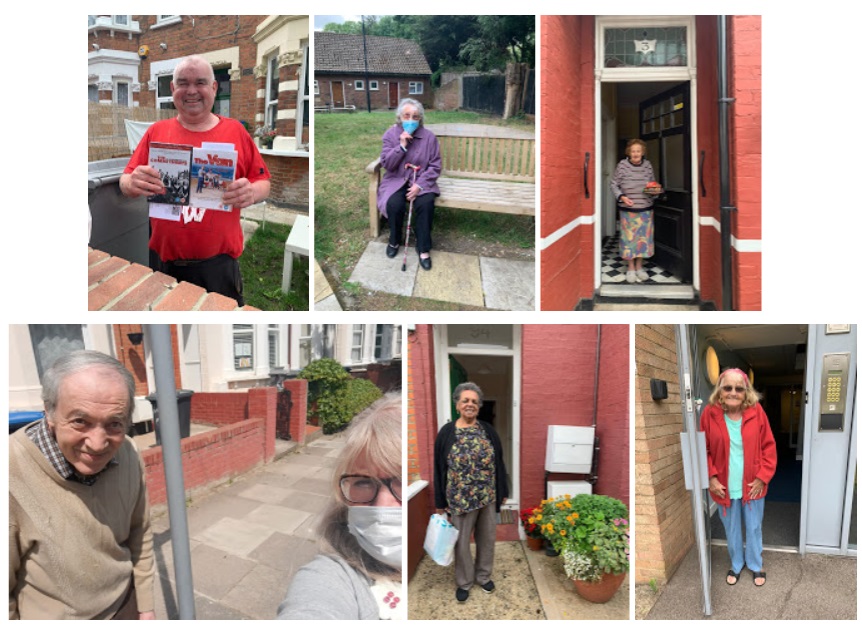 There are many complex needs arising in our advice work. We have seen significant rise in reviews of benefit levels, need for Universal Credit, ESA, PIP and housing advice. There is a steady stream of callers who have lost their jobs and homes. We are undertaking work by phone where possible but the majority of this type of work requires a one to one appointment. We are lucky to have plenty of space in our building where we can achieve the One Metre plus social distancing recommendation.
In summary it is all hands on deck with us working harder than ever supporting our clients. The work is very rewarding. Our garden gate visits have helped us to get to know our clients better. We are in awe of the strong spirited attitude of all our clients. We very much look forward to being able to work from our centre and remote locations soon. Works are nearly complete and we will soon be ready to open our doors. Stay well everyone!
We cannot allow a' one size fits all' response from current services as it is inefficient and ineffectual, particularly now with less funding for resources. We looking forward to working with our clients and other providers to deliver outcomes that work now for the individual.