01.12.2021
It's December, and the approaching sound of Jingle Bells could be heard ringing around the building yesterday. Our clients braved the cold weather and joined us for our weekly Social Group session, with a touch of Christmas! Our regulars enjoyed a nice cup of tea and were tested on their knowledge of Christmas carols, which I must say they did very well in! Top marks to all of them for their clever (and correct) answers!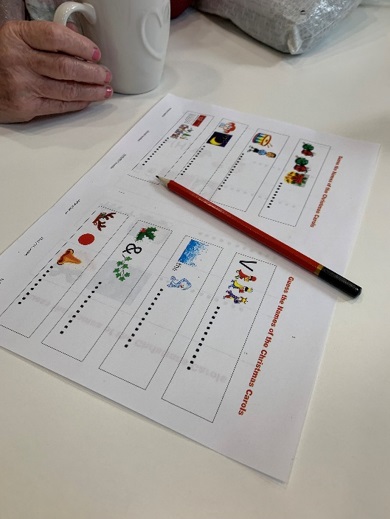 As we enter the depths of winter the weather is getting colder, so we are more vigilant than ever as to ensure that our clients who cannot come out to see us are safe and feel supported throughout the winter months. Our Befriending team will be in constant contact with our clients, as to ensure that nobody feels lonely or isolated through the festive season and the coming months.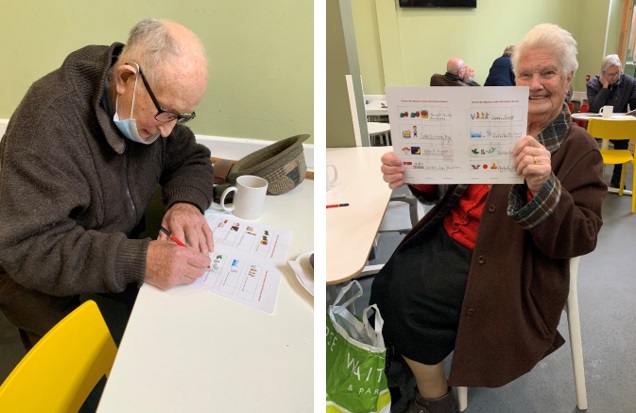 Our Weekly Session was followed by our Wednesday 'Singing for Wellbeing' group and we got straight into the Christmas Carols! It was a great session which got everyone into a festive mood. The group membership is growing each week which is great to see, and hear! All are welcome and everyone who attends is always guaranteed to leave feeling uplifted.
For most, Christmas is a time of joy, a time spent with loved ones, but we never forget those who find Christmas to be a lonelier and quieter time of year. That is why we work tirelessly to ensure each of our clients feel part of our community all year round.