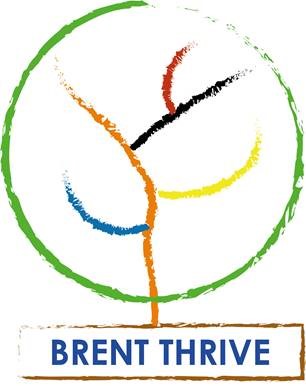 This exciting new venture is born out of the feedback from the people using the mental health services at Ashford Place. During Lockdown we have been working hard to keep people feeling connected and continue working with people online and on the phone. Now more than ever people with lived experience of mental health difficulties living in Brent are looking to community action to change things. Brent Thrive is a mental health community action grass-roots project committed to change! We would love you to join us at our zoom launch. Our beautiful logo has been designed by a talented young woman who uses our services at Ashford Place!
>> Follow us on Instagram
We are Brent Thrive
Brent Thrive is a mental health community action project formed to rethink the conversation around mental health and implement change. We are a project made up of people with lived experience. Our aim is to empower people in our community to form a collective power to create meaningful change in order to reinvigorate mental health services in Brent. We want to build collective power in the face of adversity.