Good Mental Health Project funded by Brent CCG and donations
Contracted by Brent Clinical Commmissioning Group (CCG), this project which is about both helping people move towards employability as well as helping people retain their employment is provided by Hestia (lead partner ) and Ashford Place. It is designed and specified to work alongside the Council's employment support services and IAPT (Improving access to psychological therapies) clinical service.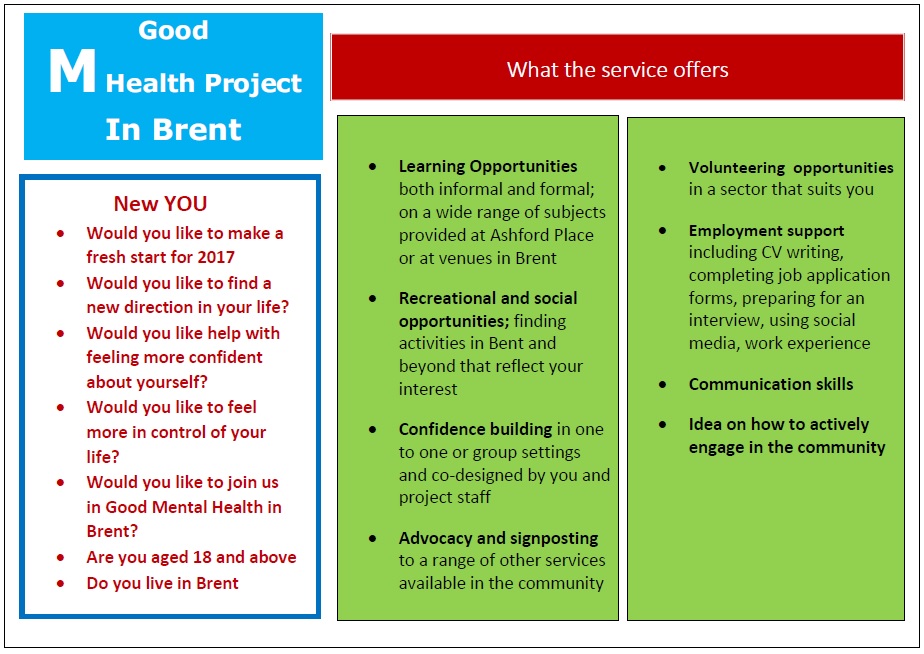 We will work closely with Brent peer support programmes to assist with developing pre-employment skills for those who have a longer road to return to employment and not yet ready for specialist employment services.
The project will focus on supporting people with long term mental health problems to increase their confidence and ability to be socially and financially independent. We will develop meaningful opportunities in three areas
training
volunteering
meaningful activities and social networks
paid work
For more information please call Danny on 020 8208 8590 or email danny.maher@ashfordplace.org.uk.